5 tags
1 tag
life lately.
Two weeks ago (really? whoa. so quick!) I submitted my last-ever undergraduate essays, so technically I am done with my academic Goldsmiths life - I'm still working as a staff/intern until September. Speaking of my essays, I broke a new record of essay-writing/editing: 24 hours - 2 decent essays. I submitted a shamefully poor production essay - and no, I am not exaggerating this bit: to...
1 tag
aku, yang diam. kamu, yang turut terpaku. kita, yang berpura-pura dalam hening.
3 tags
It's not the first time. She has felt this way before. It hurts just the same. They're not meant to be. She knew it all along but she lied to herself. Just move on, they said. Plenty of fish in the sea! But he was her sea. Feelings unspoken. Hearts are broken to pieces. But friendship remains. It's hopeless, hopeless. She shouldn't have expected. This is...
rarasekar: Andai perasaan adalah sebuah persamaan. Akan kukurangi dengan bilangan yang lebih besar sehingga ia tak perlu ada lagi. Andai perasaan adalah sebuah perhitungan. Akan kucari rumus agar suatu saat kita bisa memahami. Andai perasaan adalah sebuah perkalian. Akan kukalikan nol dan kubuatmu mengerti.
3 tags
I don't know what's happening to me but lately I've found it really hard to concentrate. I'm tired all the time, despite doing no energy-consuming, physical activities. I'm tired even though recently I've had enough/more than enough sleep. I'm losing appetite so cooking+eating has become merely functional (not to mention I have to finish those vegetables before they go off). In addition, it seems...
1 tag
2 tags
1 tag
meh.
It's safe to say spring has been postponed, if not cancelled, here in Europe. But I'm not sure if that's the reason why I've been so unmotivated to do anything. I haven't started writing my essays yet, which are due in three weeks. Usually by this time I'd be done with all my research but now I haven't even finished and the limited amount of books in...
1 tag
jatuh tempo.
"Kita tidak membuang waktu. Waktu yang membuang kita, pelan-pelan." - Goenawan Mohammad. Ah, kata-kata yang keluar dari pikiran seorang pujangga/wartawan itu memang beda ya. Mudah-mudahan suatu hari nanti aku juga bisa merangkai kata-kata pamungkas semacam itu. Ya, mudah-mudahanlah. Malam ini adalah malam minggu biasa yang dihabiskan sendiri di kamar, di lantai kamar lebih...
1 tag
2 tags
5 tags
1 tag
"Bersyukurkah apabila kamu mengalami kesengsaraan di kala muda. Walau lututmu..."
– Filosofi hidup seorang satpam (via rarasekar) Kira-kira begitu. Selamat pagi.
4 tags
Bittersweet "How would you like your...
T: Kita sudah sampai di pantai.
S: Di pantai... hidup?
S: Di mana kita berhenti?
T: Kalau sudah sampai pantai, masa bertanya lagi?
S: Masa tidak ditanya, karena kapal hendak berangkat!
T: Kapal mimpi?
S: Ya, berangkat ke tanjung harapan.
T: Ah, senangnya bermimpi... tapi kalau bangun?
S: Lama-lamalah bermimpi.
T: Kalau bangun juga...
S: Tinggal ingatan.
2 tags
paling pas didengarkan di kamar, malam-malam...
Almanak & Almari: Six Types of Love →
mind-of-anomalies: Eros A passionate physical and emotional love based on aesthetic enjoyment; stereotype of romantic love. Ludus A love that is played as a game or sport; conquest; may have multiple partners at once. Storge An affectionate love that slowly develops from friendship,…
2 tags
Yin
You know, my plan was to write a blog post at the end of 2012 (one of those reflective 'things-I've-learnt-this-year' records) followed by another entry on New Year (one of those optimistic 'resolutions-and-things-I-must-achieve' posts). But then, as I had expected whenever I had created a plan - some plans - life happened and well, you know how it is. Sometimes I think I should just let life...
"Sometimes she did not know what she feared, what she desired: whether she feared..."
– Leo Tolstoy (via creatingaquietmind) what if the main purpose of living is precisely to just search for a purpose? or maybe, like Jason Mraz said, the whole point of it all is that we never know really.
Some loose thoughts from walking alone in the rain
I love walking, both literally and figuratively *insert Craig David's 'I'm walking awaaay, from the troubles in my life' here*. Anyway when it comes to going on foot, strangely enough, for me, (sometimes) it feels better if it also rains. Simply because it makes me go deeper into my thoughts. There is something about rain that brings back random (usually gloomy though)...
1 tag
Kafkaesque (or something like that).
Just got back from a nice dinner/catch-up with Efini and Cinta at Byron (followed by "bitching" session over churros at Wahaca). It's funny how I decided to just socialize at the time when I am supposed to put my studies as a priority. Ha! Speaking of school, I've stopped caring about the essays. For now. I think I really burnt my brain in the past few weeks (especially...
3 tags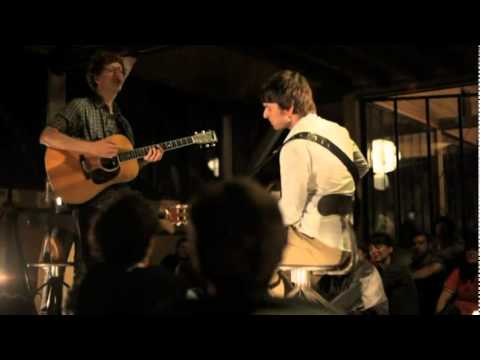 Life is good and yet I'm still complaining
argh, why, why, why? I've said it before, I don't like it when I whine because I find whining as an ungrateful, unproductive thing to do. But here I am, whining. Drowning myself in relentless self-blaming, or to put it in a more accurate term "probably hating myself." (thanks Adam Levine for the words there) Blaming myself on what? I'm not really sure actually. Maybe everything, maybe even...